About Us
A Family-Centered Practice
Dr. Joshua Wilson has provided safe, gentle and effective treatment for Edmond families since 2012, with a particular emphasis on pediatric and prenatal chiropractic care. We are dedicated to working with families, and place our focus on making sure that children have optimal health from the very beginning of life.
Our Goal For You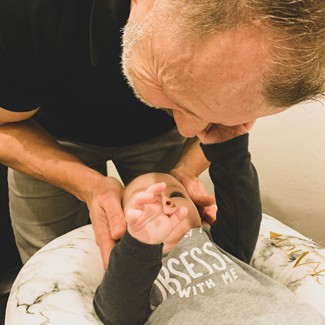 We are a family practice with a strong focus on pediatric chiropractic. We have helped babies and children with problems ranging from chronic ear infections, asthma and reflux to allergies, colic and digestive issues.
We are very pleased to also be able to extend our influence into the areas of ADD, ADHD, autism and sensory disorders.
We have had the experience to know that the body is a self-healing mechanism. Unfortunately, we limit its power through our lifestyle choices and everyday stressors. These interferences prohibit the body from adapting and healing, and cause disconnection between the brain and the body. In our office, it's our goal to locate these interferences and remove them, which then allows the body to repair, regenerate and restore.
Our greatest joy is when we see our patients able to do things that they forgot they couldn't do anymore.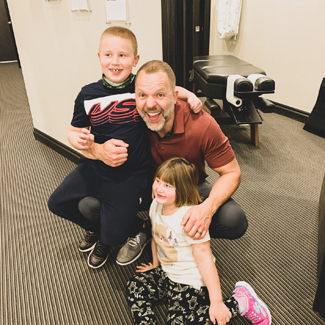 Our Practice Difference
Chiropractic helps to restore quality of life. Our brain connects to our body through a network of 450 million nerve fibers. When that network isn't functioning properly, the result is a body that goes into a state of "dis-ease" and disconnection. When malfunction occurs, it can often take a decade or more to get to the stage of "feeling bad." We encourage our patients to make sure that their connections are optimal and not wait until symptoms sneak in, one by one.
Although we help many people that are experiencing pain, our practice is not pain-based. We believe that health begins in the womb, which is why we're so passionate about both prenatal and pediatric chiropractic care for our patients. We don't want parents to experience limitations in growing their families, which is why we provide a pathway to health that's unique in our city.
Our gentle and expert care of children is a service you won't find anywhere else in our community. Kids love our office, and parents love the results. We feature same-day appointments, contact us today!

About Optimal Family Chiropractic | (405) 242-4911