Pediatric Chiropractic Care in Edmond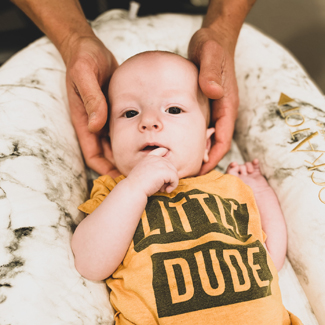 Creating Healthy Families Starts With Kids
As the nervous system controls all function in the body, it's important for children to get a good start in life by optimizing that function. Research shows that there's approximately 40 to 70 pounds of pressure placed upon the neck and spine of the baby as it exits the birth canal. This pressure can easily lead to spinal misalignment. All it takes is the weight of a dime pressing on a nerve to decrease the function of that nerve by 70%. Misalignment leads to pronounced disconnection between the brain and the body.
Raising Healthy Children is Easier Than Fixing Broken Adults
Many adult health problems can be traced back to birth trauma. It's very important for babies to be checked and adjusted as soon after the birth process as possible. Chiropractic care for newborns is very safe and gentle, and the pressure used during the adjustment is equivalent to a finger checking the ripeness of a tomato.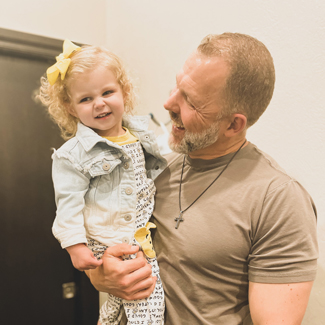 Babies should also be checked as they go through the stages of development: from lying to sitting, from sitting to crawling and from crawling to walking. Spinal alignment is crucial, and can help avoid these common issues:
Acid reflux
Colic
Constipation
Diarrhea
Ear infections
Failure to thrive
Feeding difficulties
Seizures
Children can be born with misalignment, and yet not express symptoms for a decade later. This is often when problems can make an appearance.
Making the Adjustment Fun
Newborns and babies can often be adjusted in their infant carriers, or while lying across the lap of Mom or Dad. We also feature custom table pillows for baby to rest on. For the older children, we provide an orange and blue "Adjusti-gator", a friendly alligator that lies on the table ready for kids to climb on to receive their treatment. No matter what technique we use, our focus on your child is unwavering as we deliver gentle care.
We never force a nervous or timid child to be adjusted. We take the time to establish a relationship of trust, and always get down on their level. We love children and want them to feel safe. Your kids will always be in good hands.
Children love our adjustments and parents trust us. If your little ones are having problems or you've recently given birth, why not give our gentle and effective treatment a try? We offer same-day appointments. Contact us today!

Edmond Pediatric Chiropractic | Optimal Family Chiropractic | (405) 242-4911